Participants: Bjørnar Habbestad (flute), Bernt Isak Wærstad (guitar), Gyrid Nordal Kaldestad (voice)
The focus for this session was to play with, fine tune and work further on the mappings we sat up during the last session at NMH in November. Due to practical reasons, we had to split the session into two half days on 13th and 19th of January
13 th of January 2017
We started by analysing 4 different musical gestures for the guitar, which was skipped due to time constraints during the last session. During this analysis we found the need to specify the spread of the analysis results in addition to the region. This way we could differentiate the analysis results in terms of stability and conclusiveness. We decided to analyse the flute and vocal again to add the new parameters.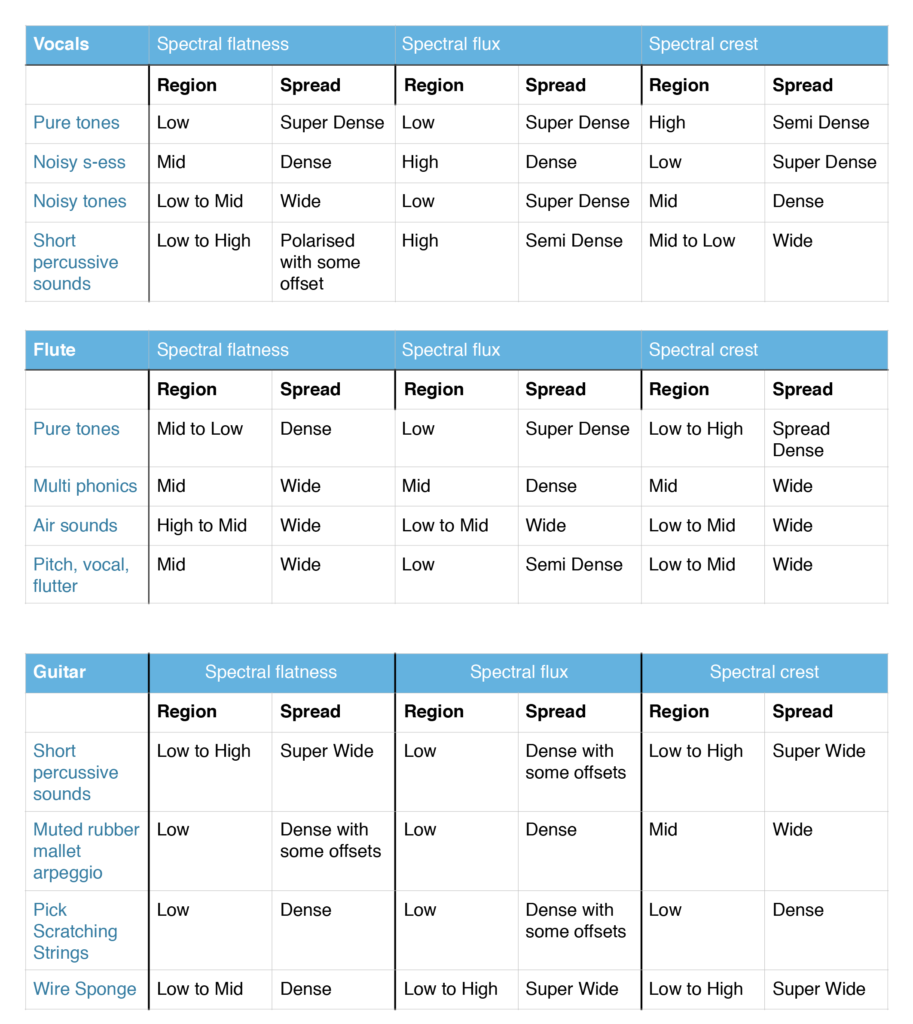 19 th of January 2017
After the analysis was done, we started working on a mapping scheme which involved all 3 instruments, so that we could play in a trio setup. The mappings between flute and vocal where the same as in the November session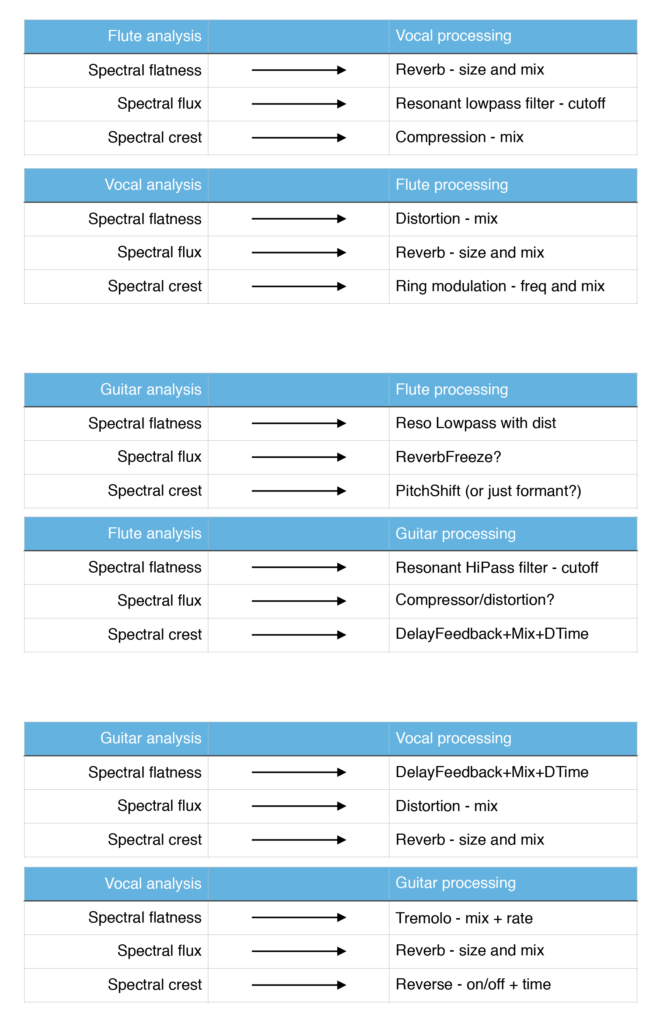 The analyser was still run in Reaper, but all routing, effects chain and mapping (MIDIator) was now done in Live. Because of software instability (the old Reaper projects from November wouldn't open) and change of DAW from Reaper to Live, meant that we had to set up and tune everything from scratch.
Sound examples with comments and immediate reflections
1. Guitar & Vocal – First duo test, not ideal, forgot to mute analyser.
2. Guitar & Vocal retake – Listened back on speakers after recording. Nice sounding. Promising.
Reflection: There seems to be some elements missing, in a good way, meaning that there is space left for things to happen in the trio format. There is still need for fine-tuning of the relationship between guitar and vocal. This scenario stems from the mapping being done mainly with the trio format in mind.
3. Vocals & flute – Listened back on speakers after recording.
Reflections: dynamic soundscape, quite diverse results, some of the same situations as with take 2, the sounds feel complementary to something else. Effect tuning: more subtle ring mod (good!) compared to last session, the filter on vocals is a bit too heavy-handed. Should we flip the vocal filter? This could prevent filtering and reverb taking place simultaneously. Concern: is the guitar/vocal relationship weaker compared to vocal/flute? Another idea comes up – should we look at connecting gates or bypasses in order to create dynamic transitions between dry and processed signals?
4.Flute & Guitar
Reflections: both the flute ring mod and git delay are a bit on the heavy side, not responsive enough. Interesting how the effect transformations affect material choices when improvising.
5.Trio
Comments and reflections after the recording session
It is interesting to be in a situation where you, as you play, are having multi-layered focuses- playing, listening, thinking of how you affect the processing of your fellow musicians and how your sound is affected and trying to make something worth listening to. Of course we are now in an "etyde- mode", but still striving for the goal, great output!
It seems to be a bug in the analyser tool when it comes to being consistent. Sometimes some parameters fall out. We experienced that it seems to be a good idea to run the analyse a couple of times for each sound to get the most precise result.