Kim Henry is currently a master student at NTNU music technology, and as part of his master project he has designed a new hybrid instrument. The instrument allows close interactions between what is played on a keyboard (or rather a Seaboard) and some drum pads. Modulations and patterns played on one part of the instrument will determine how other components of the instrument actually sound out. This is combined with some intricate layering, looping, and quantization techniques that allows shaping of the musical continuum in novel ways. Since the instrument in itself is crossadaptive between its consituent parts (and simply also because we think it sounds great), we wanted to experiment with it within the crossadaptive project too.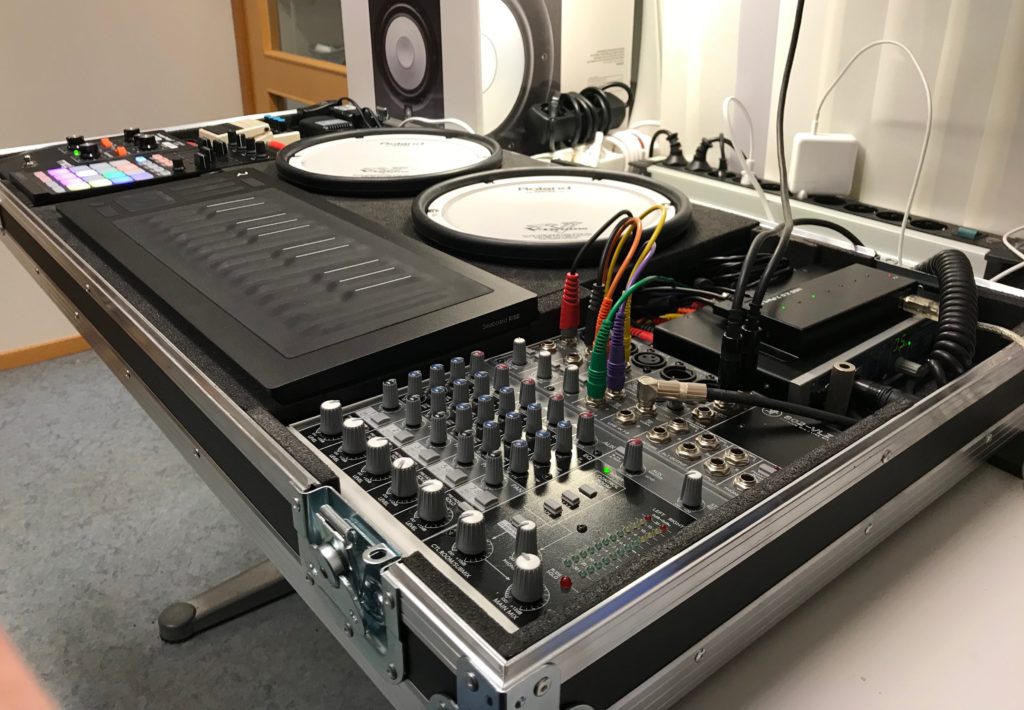 Kim Henry's instrument
The session was done as an interplay between Kim Henry on his instrument and Øyvind Brandtsegg on vocals and crossadaptive processing. It was conducted as an initial exploration of just "seeing what would happen" and trying out various ways of making crossadaptive connections here and there. The two audio examples here are excerpts of longer takes.
Take 1,
Take 2, Kim Henry Ortveit and Øyvind Brandtsegg